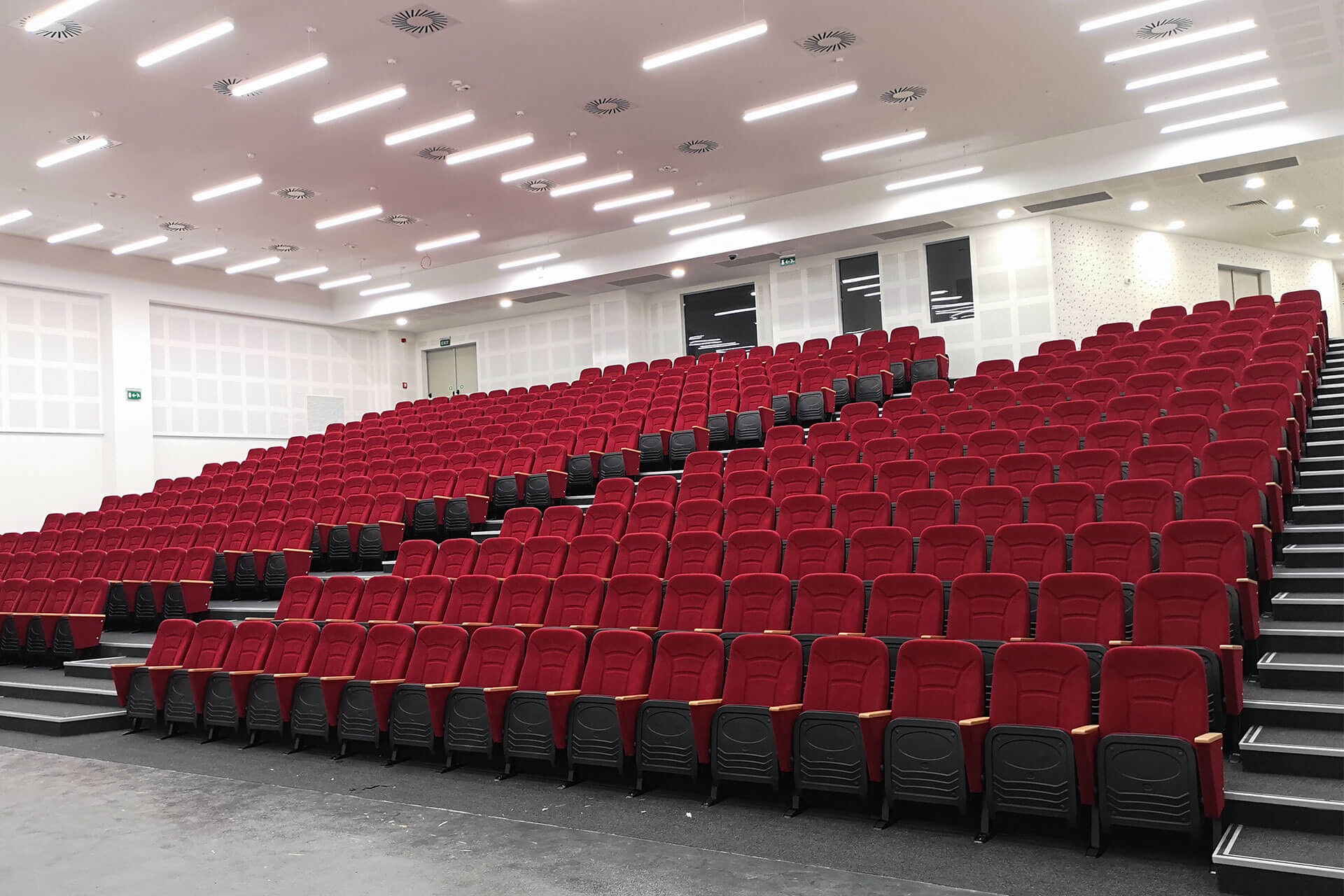 Auditorium furniture mainly comprise the specially made out solo seats to offer a comforted seating to the individual guests that have come to witness a phenomenon, be it cinema or academic or some corporate deliberation cum presentation. The fundamental task that is sought to be accomplished by the auditorium seats is to allow the unfettered visibility and audibility so that none of the visitor is left unattended. This is tried to be secured through the twin methods. The first is the arrangement of the seats in a manner that all the persons are able to receive the content hosted and the second is the personal customization for the individual visitor. The first component is the structural aspect and includes the slope seating and the ellipsoidal focus such that the play or presentation is equally received.
The second feature allows the seater to make out real time and dynamic adjustments as according to his body indices like height, posture and others. This personal customization achieved by the functionality that is put in the seats and these include the wide swivel functions as also the compressive function. The posture adjustments are made out through the change of the 'back to seat' angle. Most of the seats offer the stretching functions to generate a resting position for the person. These functions were seldom found in the auditorium seats of the yester decades and have now been offered as the value addition concepts so that the person never gets disenchanted!  
Office auditoriums furniture aimed at formal meetings    The functionality has been found maximum in the entertainment oriented auditorium furniture; while we have more of the formal tone manifested in the office auditoriums that are meant to host the meetings and deliberations. The idea here is to keep the employees active rather than cozy.
---