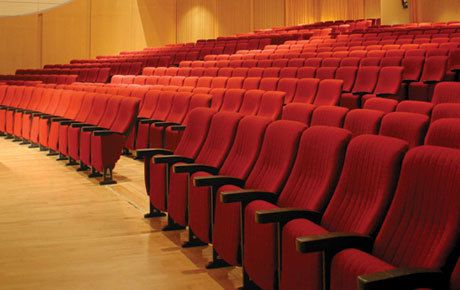 Well, there are different kind of auditorium seats available for the stadiums. People come to the stadiums for watching their favorite players and for supporting their favorite teams. Basically, it is a time of rejoice for the people so they need to be at ease while watching the game.There are many types of auditorium seats available with different color schemes and designs, so that each owner of the stadium can choose the type of seats he or she wants to install in the stadium.
POINTS TO PONDER:
There are certain points to be kept in mind while selecting the seats for the stadium.
· The color scheme of the stadium seats should be according to the traditional color of the local club's dress.
· The seats must be highly comfortable and made of good quality stuff.
· There could be extra specifications installed in the seats for the kids and young fans present in the stadium.
· It is an expensive venture, so you must be very careful about choosing the right company to trust for the seats.
· You must try to bring highly qualified persons from the company that is manufacturing you the auditorium seats for the installation, because it is a very sensitive work and the company knows the best about its products.
· You must try to give different suggestions to the company to make them understand the types of seats you want from them.
· Do not hesitate to give a design made out through your own imagination for the seats because nobody else knows more about your stadium than yourself.
CHOOSING A DESIGN:
There are a lot of designs available for the stadium seats and you must choose the design that feels most close to your imagination for a perfect plan for your stadium. You must take a lot of time to analyze before choosing the type of chairs you want to purchase for the stadium and check each and every detail of the specifications of the chairs and what could be added in them. You must thoroughly review the feedback given by different stadium owners about different chair manufacturers on online forums and should personally meet them before making such a huge investment and taking a great risk on your behalf. It would be much better if you import the auditorium seats from internationally well known seat manufacturers.
---